The European legislation implemented on 25 May 2018, General Data Protection Regulation (GDPR), gives you more control over how personal information is used and makes it quicker and easier for you to check and update the information we hold about you.
We are committed to protecting and respecting your privacy. We will continue to be clear and transparent about the information we are collecting and what we do with that information.
This policy sets out the basis on which we process any personal data we collect from you, or that you provide to us. Please read the following carefully to understand how we will use this data and your rights surrounding it.
"We", "us" and "our" refers to Eliot Partnership. We are registered in England and Wales under company number 4630503 and our registered office is located at 10 Bow Lane, London, EC4M 9AL. Our additional trading offices are located in New York and Singapore, the addresses of which are set out on our website.
We operate the following website https://eliotpartnership.com/.
Eliot Partnership's Data Protection Officer is Andrew Eliot, Founder and Managing Partner.
This Policy sets out the following:
1. Information we collect from you and how we collect it
We have a legitimate interest to collect data to build and manage a database of contacts and prospects who might be interested in our products and services and to inform them of our services including: relevant employment opportunities on behalf of our Clients, executive search services, human capital management, candidate assessments, market and consultancy advisory services and Board advisory services.
We have a legitimate interest to collect and process data about you in connection with your relationship with us as a Client, Candidate or Contact through your use of our website, and any other form of direct communication including emails, telephone calls and text messages.
We have a legitimate interest to collect information relevant to executive searches for our Clients. Data collected includes names and current employment, educational background, professional experience, language skills, email addresses, phone numbers and other publicly available information or information you share with us.
Subsequently when we are engaged in discussions in relation to our services, with your consent we will collect information pertaining to salary or related compensation information, character references, personality and interests, employment objectives and any other data you provide to us on your resume, CV or by other means. This data will include information about your interviews and interactions with our firm and our Clients.
We do not wish to collect Personal Information about racial or ethnic origin, political, religious, or philosophical beliefs, sexual preferences, social security or other government identification numbers, trade union memberships, health or medical conditions, or criminal history.
2. Where we obtain our data from
We will collect and process information you share with us and from information in the public domain. It includes information you provide when you:
Give us your business card so that we may contact you;

Email or call us to find out about employment opportunities, market intelligence or Executive Search and other associated services;

Speak to us to share consent and personal information over the phone;

Enter into contractual agreements to partner with us;

Engage with us as a Candidate following an approach about a job opportunity;

Attend any of our events;

Send your CV to us;

Communicate with us to sell us your products or services
3. How we use your personal data
We will only use your personal data when the law allows us to. Most commonly, we will use your personal data in the following circumstances:
Where you have given your consent to the processing of your personal data for a particular purpose such as representing you for an employment opportunity;

Where it is necessary for our legitimate interests (or those of a third party), where your interests and fundamental rights do not override those interests;

Where it is necessary for the performance of a contract with you;

Where we need to comply with a legal or regulatory obligation
We store all our data on a secure and centralised database provided by Invenias. Please follow this link for further information https://www.invenias.com/.
In addition, we store information such as CVs on a central server. This is managed by Simpology, please follow this link for further information http://www.simpology.uk.com/.
5. Who we transfer/disclose that data to
We may share your personal information with:
Any member of our business including our overseas offices;

Our Clients with whom we are engaged in executive search processes. This will initially include information we have gathered for processing on the lawful basis of legitimate interest. This includes information such as your name, position and employer details;

Third parties to whom we may choose to sell, transfer, or merge parts of our business or assets;

We require all third parties to respect the security of your personal data and to treat it in accordance with the law. We do not allow our third-parties to use your personal data for their own purposes and only permit them to process your personal data for specified purposes and in accordance with our instructions
6. How we deal with your data protection rights and how we comply with the data protection rules
We have put in place appropriate security measures to prevent your personal data from being accidentally lost, used, accessed, altered or disclosed in an unauthorised way. In addition, we limit access to your personal data to employees and third parties who have a business need to know. They will only process or obtain your personal data on our instructions and they are subject to a duty of confidentiality.
We have put in place procedures to deal with any suspected personal data breach and will notify you and any applicable regulator of a breach where we are legally required to do so.
We will retain your personal data for as long as lawful and necessary to provide you with our services. We will also retain your personal data as necessary to fulfil our contractual obligations and to comply with any legal obligations.
Where we no longer need to process your personal data for the purposes set out above, we will delete your personal data from our systems.
Where permissible, we will also delete your personal data on your request. Information on how to make a deletion request can be found in the "Your rights" section of this Privacy Policy.
Under GDPR legislation and this Privacy policy you have the right to:
Opt out. You can ask us to stop contacting you to discuss employment opportunities or exchange market intelligence at any time by asking one of our employees or by contacting us at info@eliotpartnership.com or +44 (0) 20 7726 9810;

Access any personal data we hold about you. We will provide details of the purposes of the processing, the types of personal data we hold and the people to whom your personal data has been disclosed;

Have inaccurate or incomplete personal data corrected or to restrict the processing of personal data whilst the accuracy is checked;

Ask to have personal data we hold about you erased. This enables you to ask us to delete or remove personal data where there is no good reason for us continuing to process it. You also have the right to ask us to delete or remove your personal data where you have successfully exercised your right to object to processing (see below), where we may have processed your information unlawfully or where we are required to erase your personal data to comply with local law;

Object to processing of your personal data where we are relying on a legitimate interest and there is something about your particular situation which makes you want to object to processing on this ground as you feel it impacts on your fundamental rights and freedoms;

Withdraw consent at any time where we are relying on consent to process your personal data. However, this will not affect the lawfulness of any processing carried out before you withdraw your consent;

Lodge a complaint with the Information Commissioner's Office if you have a concern about your personal data:  https://ico.org.uk/concerns/
Questions, comments and requests regarding this privacy notice are welcomed and should be addressed to info@eliotpartnership.com or +44 (0) 20 7726 9810.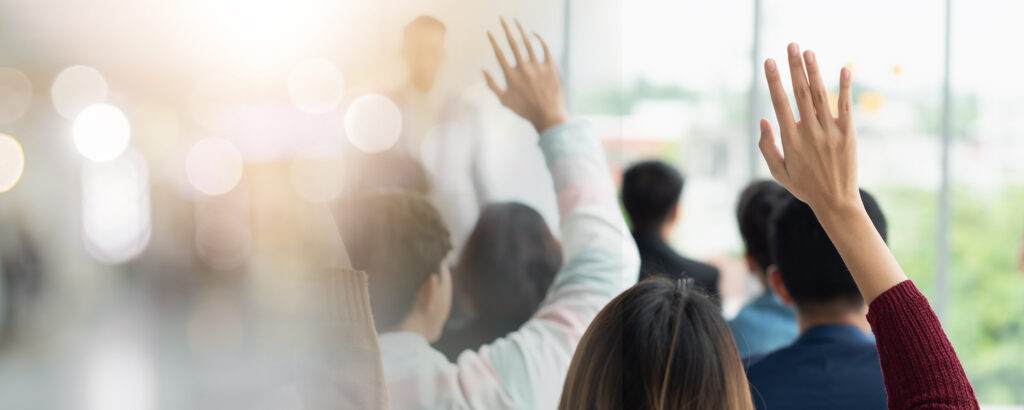 This blog post will give you three essential tips to help you identify employee training and development needs.
Read now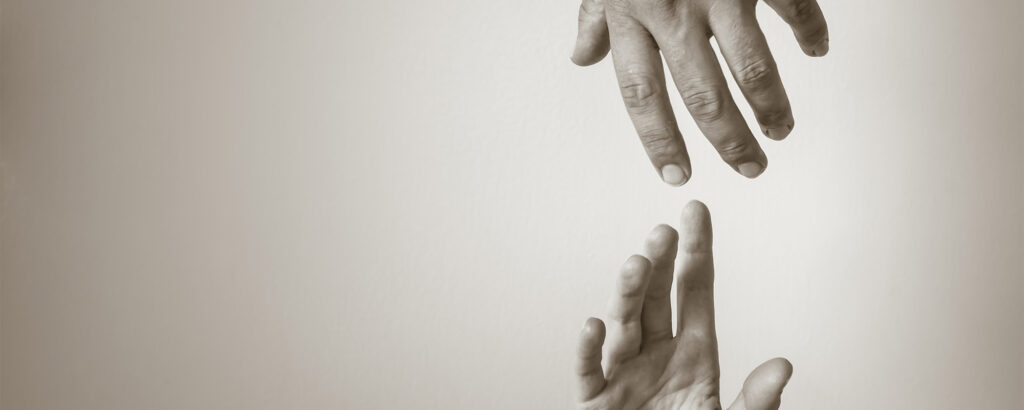 Insights and Strategies to Encourage Empathetic Leadership
Read now
Eliot Partnership around the world